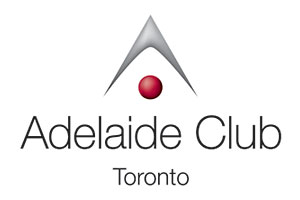 The Client
The Adelaide Club, a premium fitness club in downtown Toronto, member of the Cambridge Group of Clubs.
Business Objective
Reverse the slow seven-year decline (-20%) in net membership with a new marketing campaign commencing 1997.
Reposition The Adelaide Club as the well-being club; the new business philosophy being that fitness is a balance of exercise, diet and social activity. The target group was de-conditioned downtown office workers – people who don't exercise regularly but believe they should.
The key consumer insight was understanding what prevents the 85% of Canadians who don't exercise regularly from joining a fitness club. It's the vaguely conscious fear of failure – failure to attain the rippling hard body that the fitness business has been promoting as the ideal for decades.
The new campaign chose to disarm the target group with a humorous approach, then inform. Media selected were lifestyle magazine and transit and concourse/mall posters. Before & After and After put an honest twist on traditional fitness club/diet program advertising.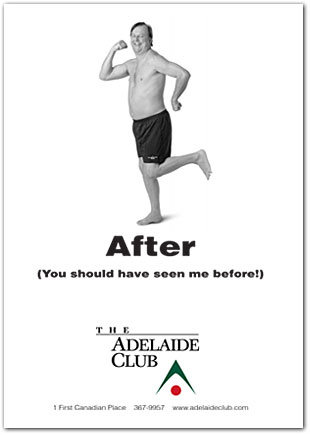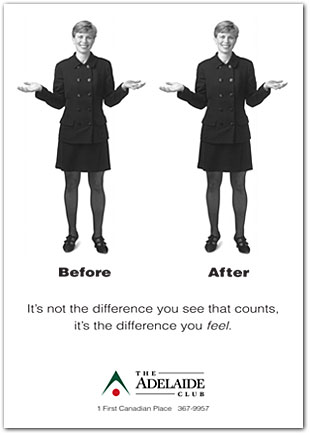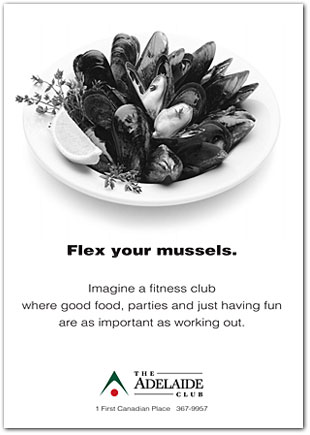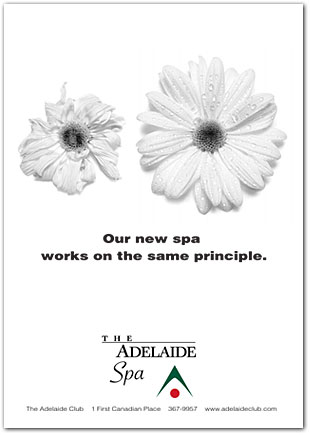 Mussels and Flowers worked to communicate the club's range of social, esthetic, and alternative medical services.
Joy and Boasting explored relevant points of uniqueness for the Adelaide Club brand.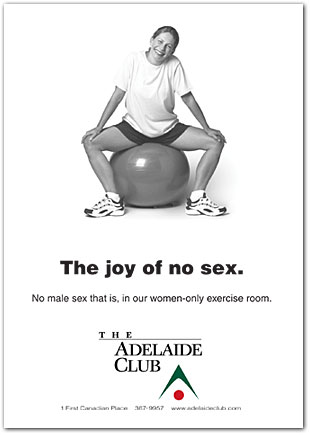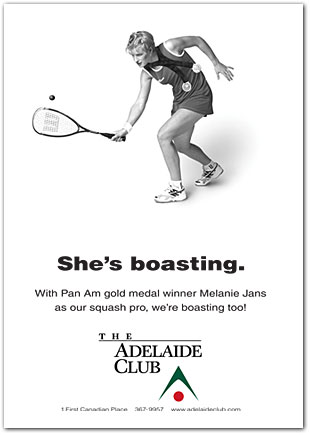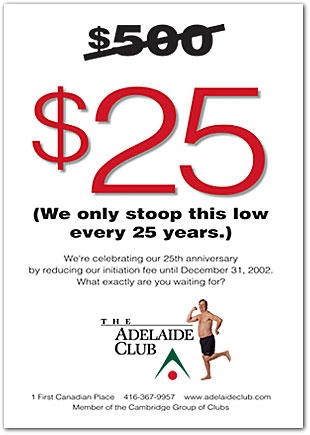 Finally, we felt the Club's 25th anniversary was a momentous enough occasion to justify an advertised price promotion. With Stoop and Lost Weight, we made sure that even this creative was done in typical Adelaide Club fashion.
Over the course of our 13-year relationship, we were involved in all areas of the Adelaide Club's marketing, including a complete re-branding in 2006.