Something there is that makes us love a library 1, museum and other places of human knowledge collected in analog form. Around the world, these are places of awesome beauty for all the senses. See some examples in the tabs below. We're not above using borrowed emotional interest to get you to read something that might be good for you.
1 Borrowed and bastardised from Robert Frost, Mending Wall, 1914.
Online Research Resources
Campaign
 – UK/Europe & international, though
Marketing Week
is coming along nicely
Advertising Age
– US
Strategy
– Canada
By email request and a bit of follow-up chat, Coyote will do simple searches for you.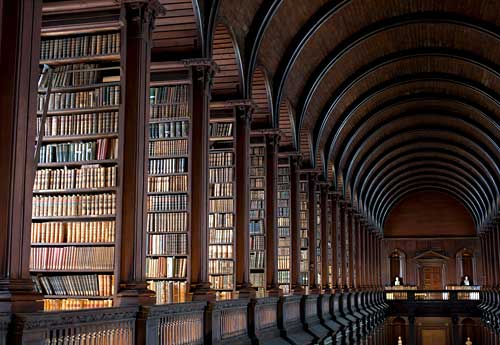 Trinity College Library, Dublin, Ireland
The Economist
– the best international perspective (tell me again why the UK economy isn't the strongest in the world?)
Wall Street Journal
– the best American perspective
Globe & Mail
– the best Canadian perspective
By email request, Coyote will do simple searches for you.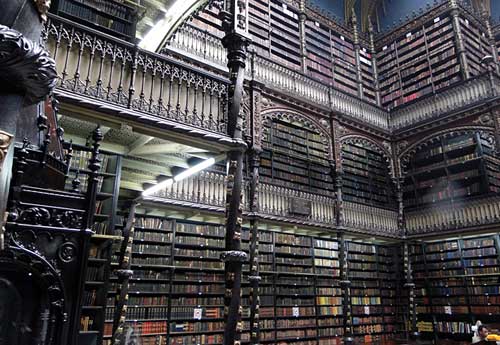 Real Gabinete Português de Leitura, Rio de Janeiro, RJ, Brazil
For lovers of the power of words. Visit
wordsmith.org
, learn the word of the day, and work it in to a conversation some time in that same day. Watch the reaction.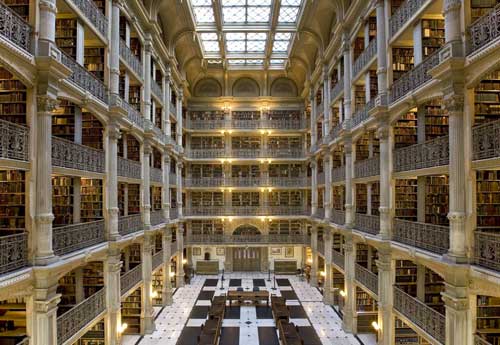 George Peabody Library, Baltimore, MD, USA
For lovers of graphic design, illustration, photography, ID, architecture and more,
Inspiration Grid
really is inspiring.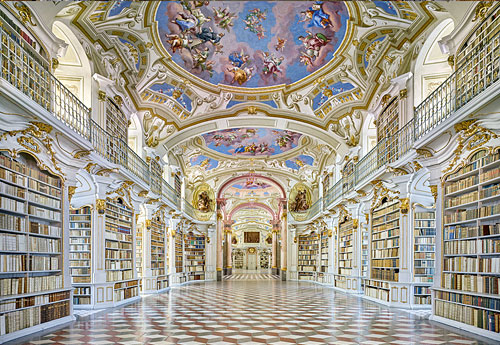 Library of the Admont Benedictine Abbey, Austria
This is wired.com for the social media era and great because it's not totally focused on social media. And it is focused on business:
mashable.com
. With its success, however, comes much advertising.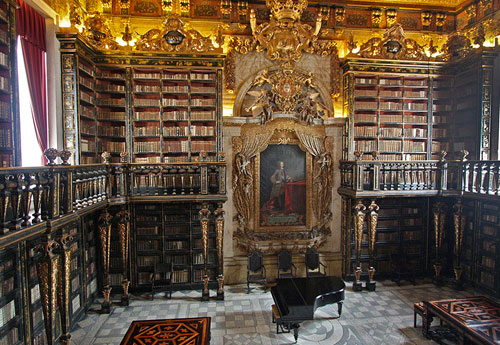 Biblioteca Geral University of Coimbra, Coimbra, Portugal
What a pleasure to see inspirational people talking to you live (sort of):
TED Talks
. There is so much here and we've only started to wade through it ourselves. If you aren't TED-saavy yet, try starting with these three:
Sir Ken Robinson – How schools kill creativity.. This one is on many best-of lists.
Mike Rowe – Learning from dirty jobs. This one is not on many best-of lists, but should be.
David Christian – The history of our world in 18 minutes. Incredible density of thought (as we like to say in Marketing Wilderness) and stellar presentation skills.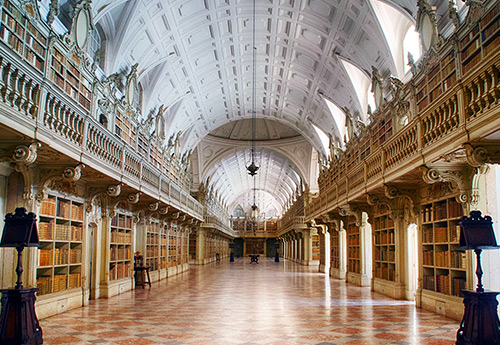 Biblioteca del Palácio Nacional de Mafra, Mafra, Portugal
Great American political & social satire. Visit
theonion.com
.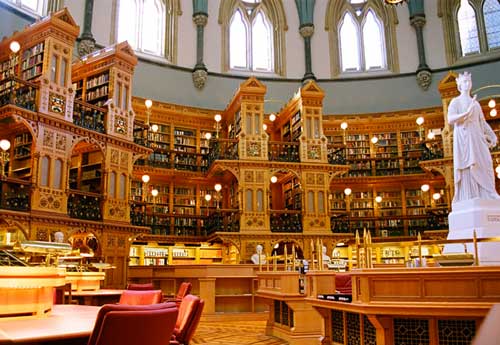 Library of Parliment, Ottawa, ON, Canada
John Oliver is a British born and educated political satirist now living in New York City, after, among many other things, serving as a US Army medic in his adopted country's Iraq War. Very multi-faceted in talent and ability, he is currently host of
"Last Week Tonight with John Oliver"
.
Most will recognise this work as comedy, until you realise what he is saying is both (mostly) true and serious in nature. In 2015, he made Time Magazine's "100 Most Influential People" list.
Oliver has done brilliant pieces on the rise and fall of Donald Trump as President of the United States. These may be your starting point, if you need one:
Feb 28, 2016 – the first address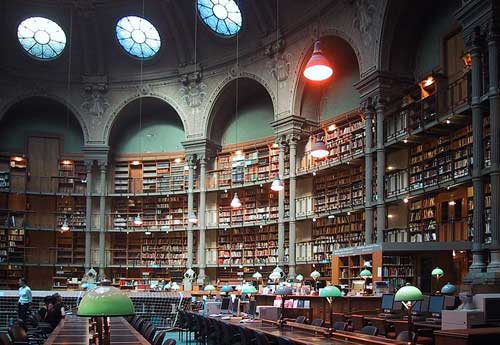 Bibliothèque nationale de France, Paris, France
Tom Fishburne is one of those people
not
ruined for marketing by an MBA. In fact, he started drawing cartoons on the back of business case reprints as a student at Harvard Business School. To cartoon well about an industry, you need experience. Tom has 20 years of it, client and agency side. Now his side hustle is his main hustle. Experience the power and joy of laughing at oneself here:
marketoonist.com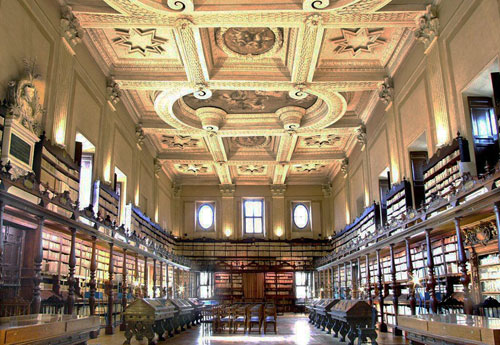 Biblioteca Vallicelliana, Rome, Italy