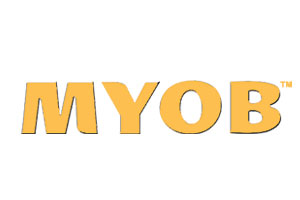 The Client
MYOB Canada, marketer of small business accounting software, Toronto, Ontario, Canada.
Business Objective
Move market share beyond its 10% plateau with economically-justified consumer communications.
Background
Australian-based MYOB entered the Canadian market in 1992. With a strong product in two versions and trade communications, MYOB reached a 10% share of the market by 2000 against much larger and well-financed competitors Intuit (QuickBooks brand) and Accpac (Simply Accounting brand).
Position MYOB as the partner for business success, rather than a pain to be avoided or minimized.
Use radio as the primary medium in key markets, supported by online advertising. Our campaign concept was proposed to MYOB's Australian parent with a cost-benefit analysis developed by Coyote, and was approved as a special project with a total budget more than twice the regular annual marketing investment.
A new entry-level product called StartUp Accounting was launched at the campaign's start to exploit a competitive weakness.
Our key competitive insight was understanding that was no product in the $20 to $25 range and no product specifically-targeted to start-up businesses. We worked with the client to strip away the logical features not immediately relevant to start-ups, and the MYOB line expanded to three well-positioned SKUs.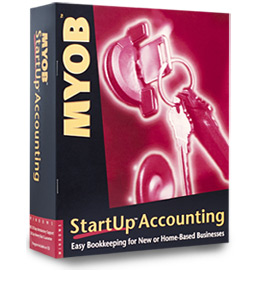 Our key consumer insight was understanding that the small business person is driven alternately by the desire to succeed and the fear of failure, and that they are tired of being made fun of and talked down to by marketers as "small".
"Lunch" set the initial campaign's tone as friendly, believable and straightforward.
"BBQ" worked hard to reinforce brand name registration in a humourous way.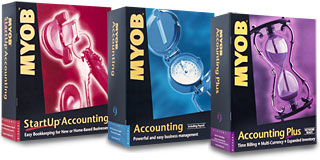 "Store Revisited" continued the theme.
Integrated communications targeting small business owners was also created for the daily newspaper & online mediums.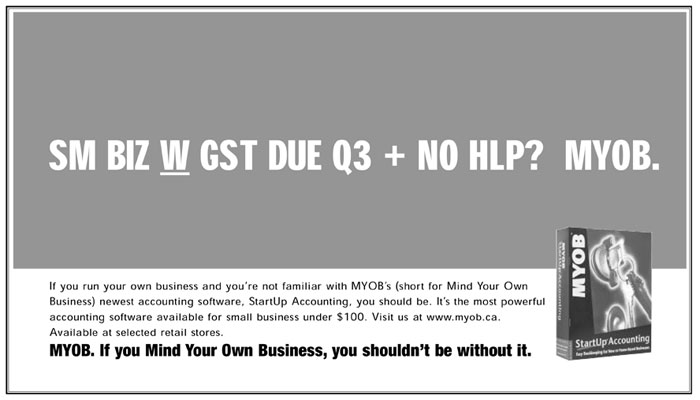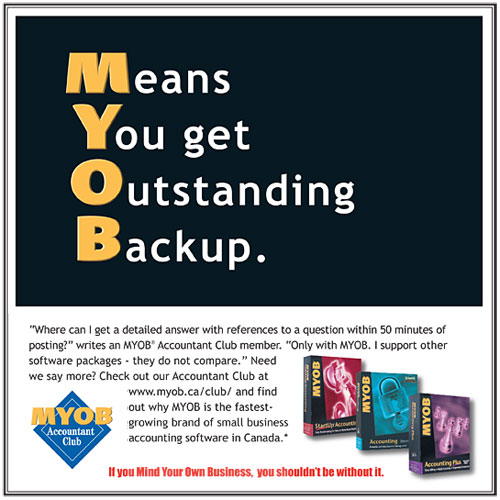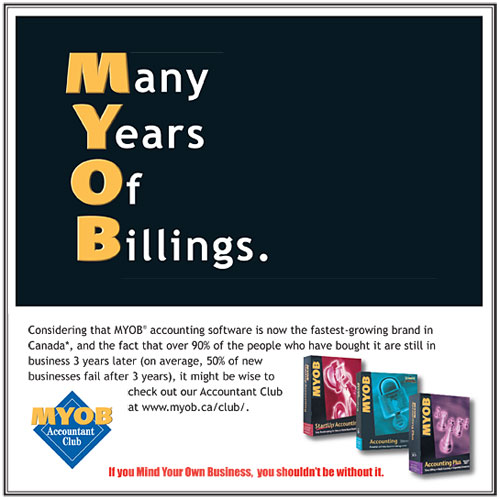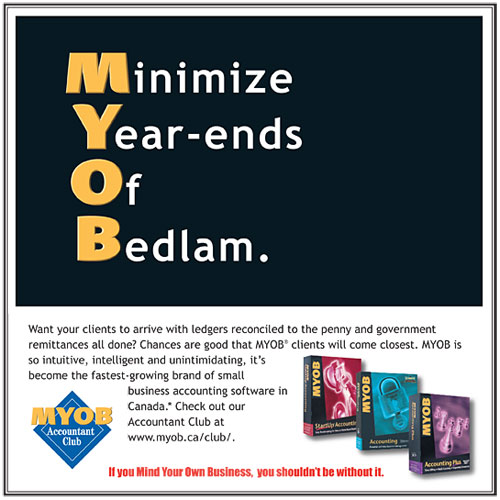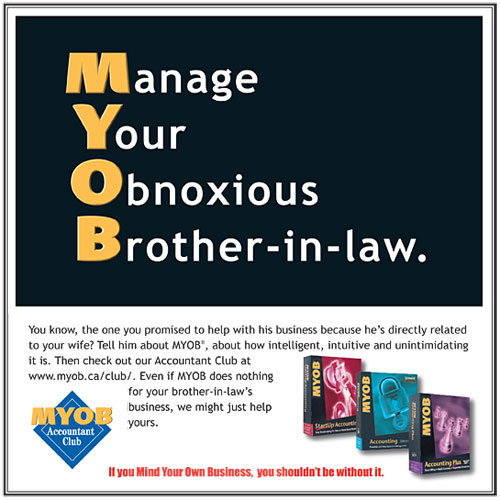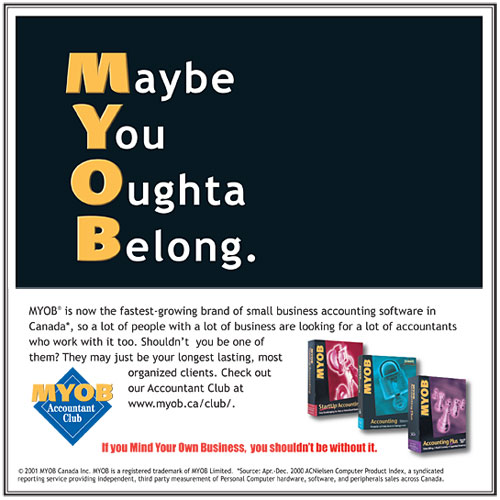 Integrated communications targeting accountants, important influencers to the end user, was created for the magazine and online mediums.
Six months after the Spring 2000 launch campaign, MYOB's monthly unit share had doubled to 20%. In 2001, both Intuit and Accpac responded with significantly increased advertising spending, and shifted emphasis to the radio medium. In competitive creative, MYOB was referred to as "cocky upstart".
With intense competitive pressure in early 2001, MYOB's monthly share dipped down below 15%, but returned to the 20% range again during the Fall 2001 campaign. In November 2001, Intuit, whose QuickBooks brand had been hurt most by our success, bought the MYOB brand in Canada.
Intuit's strategy was to convert as many MYOB users to QuickBooks as possible in the first year of their ownership, then remove MYOB from the Canadian market.
Campaign Creative Credits
Copywriting: Heather Chisvin, Sandy Kedey
Art Direction: David Wyman
Graphic Design: Jennifer Shadbolt
Package Design: Jennifer Shadbolt
Music & Sound Production: Robert Armes