MEC, formerly Mountain Equipment Co-op, is one of Canada's most trusted and beloved brands. Beloved by me personally, but also by many Canadians. Over the last five years, it has consistently ranked in the top two most trusted brands in Canada [1]. So last week brought particular sadness when I saw MEC file for CCAA (creditor protection) and announce it will be acquired by a US private equity firm. This doesn't mean the end of MEC as a retail business, but it does mean the end of MEC as an iconic Canadian brand.
Iconic brands get that way based on their roots and how that translates into great new products and services. Like Apple, Nike and Lululemon. Some brands become icons by staying true (more or less) to original products and services. Like Levis, Harley Davidson and Canada Goose. MEC is a bit of both.
Halcyon Days
MEC was created in 1971 by six students in British Columbia who were looking for more accessible, better quality mountain climbing equipment. And given the who, what, where and the when, of course it started as a co-operative business.
For the first 35 years, growth was slow and steady. Because less than 1% of the North American population participates in traditional outdoor climbing, MEC's product categories grew to cover all major outdoor adventure sports and activities. Hardware lines were augmented by soft goods lines. The key to MECs' brand success was value, based on MEC's beginnings:
Mountain climbing gear has to be well-designed and well-made with high quality materials because the user's life depends on it.
The co-op is an egalitarian business model. A true consumer democracy. It exists for the benefit of its members and all profits get returned, in some form, to its members. So MEC pricing has always been low for its high quality level. The co-op business model also contributed to the company being a pioneer in CSR (corporate social responsibility), before that was a thing.
By the early 2000s, MEC had 10 stores across the country, over $200M in revenue and over 3M members. It was the biggest co-op in Canada, outside of the largest in financial services and agribusiness sectors. MEC had fulfilled its mission for members in truly spectacular fashion.
Equipment Failure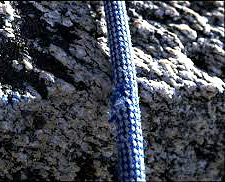 And then, something changed at the Board of Directors level. It's a well-documented case study in corporate governance, made unique by the fact that MEC was a co-op run by its members [2]. The Board decided aggressive and continued growth was what the brand needed to do. The Board Chairs in that era [3] would know how that decision was reached. Or possibly David Labistour, who was promoted up to CEO in 2008 to execute their vision.
Under Labistour's 11-year tenure as CEO, MEC doubled its store count, more than doubled revenue and grew membership to 5M. This required doing traditional retail things like extending into non-adventure fashion product lines, creating store brands in multiple areas, and pushing ecommerce. It also required being decidedly undemocratic at the Board level.
By 2019, MEC had grown itself out of profitability. A back-to-basics recovery plan was created but COVID-19 killed that. But let's be clear—MEC is not a COVID-19 casualty. In an email to members late last week, Judi Richardson, current Chair of the Board, claimed that MEC 'faced increasing performance issues' as far back as 2016. Curiously, this is the time Richardson assumed her position.
MEC Becomes ME
Now, MEC becomes a private company and ownership moves outside Canadian borders. It will be run just like Sport Chek, National Sports and Canadian Tire. Except that in going private, the MEC brand has lost it co-op soul. The thing that made it what it is.
I don't know why MEC members weren't part of the solution. Only the current Board knows for sure. I would gladly have paid the $15 or $20 required by all 5 million members to negate the (approximately) $90M debt problem, allowing MEC to avoid CCAA and remain a co-op.
Not every brand scales well. Every brand has an optimal mass, beyond which brand value always seems to decline. Growth for growth's sake is the mantra of consumerism, but mindless consumerism is the exact opposite of the Mountain Equipment Co-op ethos.
MEC growing itself to unprofitability, as many companies have, is recoverable. So is creditor protection. But cutting out your brand's heart and soul is the last thing you should do.
Notes and references:
---
Ben Nelms, "MEC governance changes spark dissent among long-time loyalists", The Globe and Mail, Oct 6, 2015.
Linda Bartlett, 2004-2008, and Denise Lawson, 2008-2012.
Climbing photo credit: Alannah Yip climbing at Squamish, BC (from mec.ca).
Frayed rope photo credit: P. Schubert.