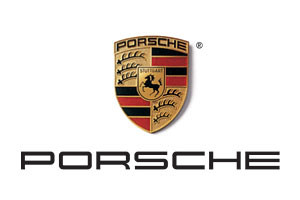 The Client
Porsche Cars North America, responsible for the world's most iconic sports car brand.
Business Objective
From a 20-year record low in 1993, reach 1,000 annual unit sales in Canada within five years.
Background
North American Porsche sales peaked in 1986, and dropped precipitously until Porsche was reportedly on the verge of bankruptcy in the early 1990s.
In 1994, Porsche Cars North America (PCNA) hired Coyote Marketing to act as contract marketing department for the Canadian market. Armed with a simplified product strategy worldwide and a new marketing focus for North America, Porsche set out to rebuild itself as the iconic global brand it was. Still, the five-year objective for the Canadian market looked very challenging.
Product strategy focused first on the re-designed 911 Carerra model only. The Boxster was launched as the new entry level model in 1996. The first stage of brand advertising used quiet humour to humanize the brand, and make Porsche ownership respectable in the eyes of everyone. The TV spots right were created by Goodby Silverstein & Partners.
Coyote provided market analysis, planned & executed major consumer & Dealer research, and created Canadian advertising in all major media. This set the stage for advertising's second phase—creative targeting of those most likely and most able to buy a Porsche.



Coyote also collaborated on Canadian media planning with strategic partner Hilary Thom Media Inc. Long-term planning was done in collaboration with PCNA's creative and media partners for the US market.
Our goal was to use the most effective and efficient combination of global, US and Canadian creative resources. There were four new model line launches over our 13-year tenure running the Porsche business.
Coyote's research and recommendations formed the basis of Porsche Cars Canada's on-going strategy for managing the negative effect of exchange rate fluctuations on Canadian MSRP pricing.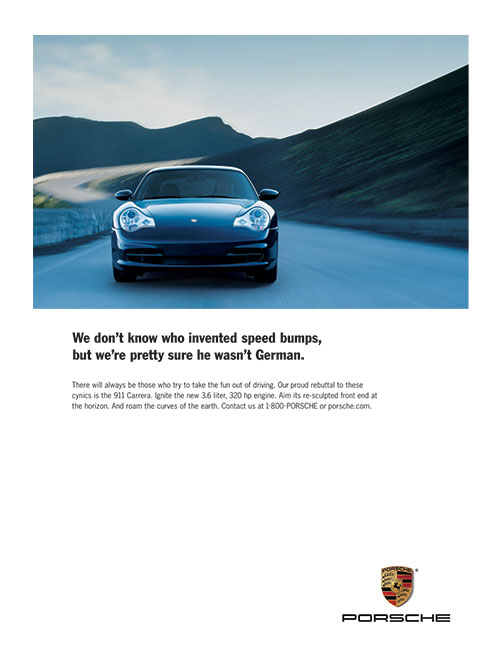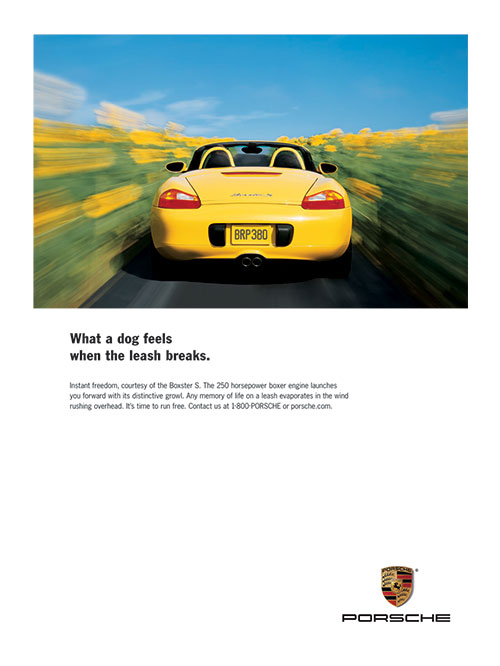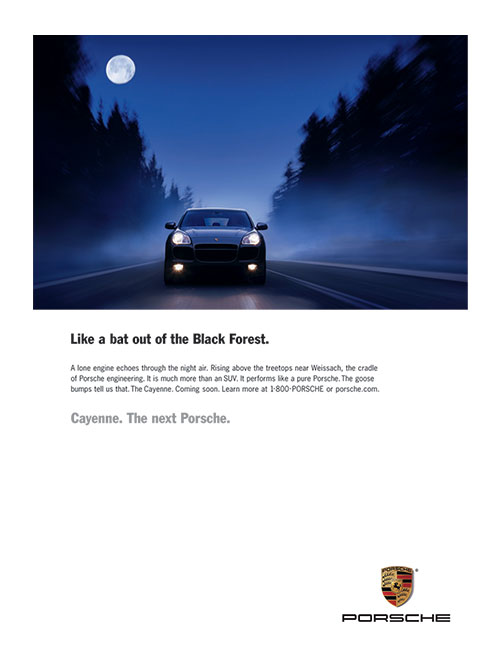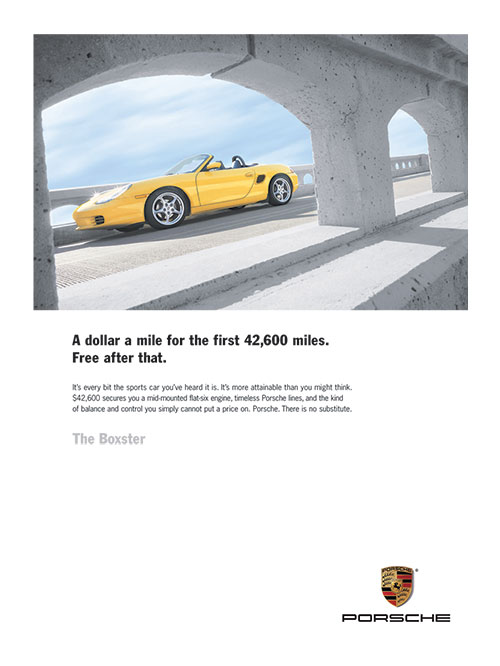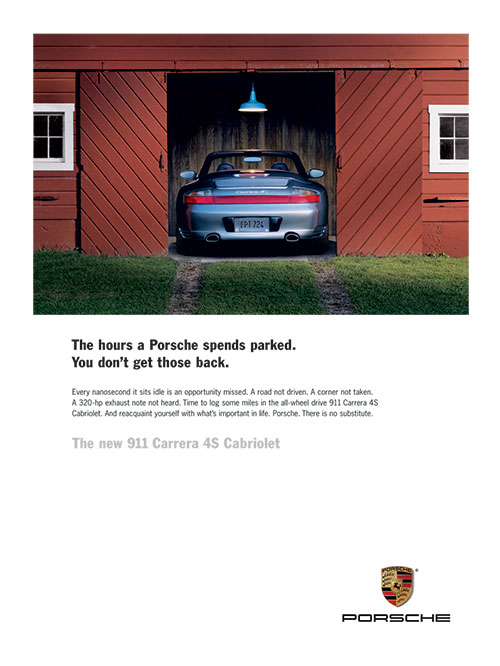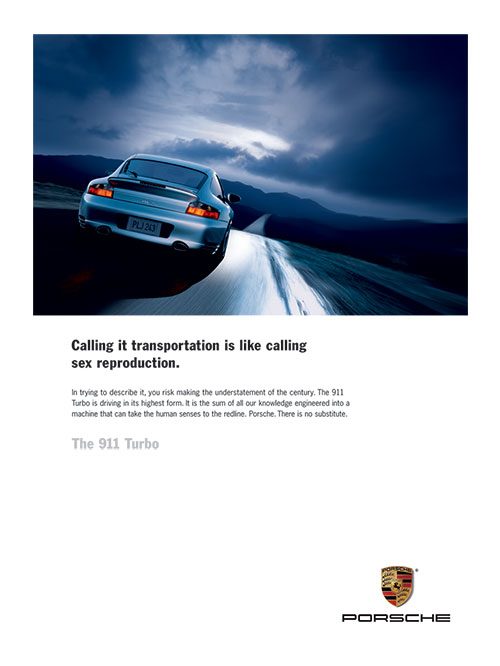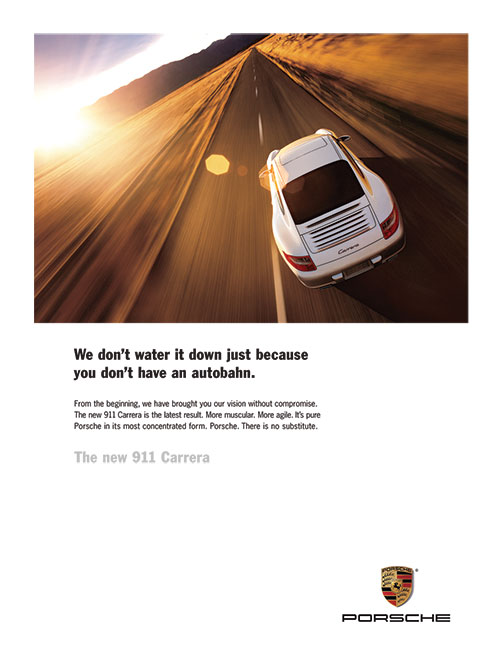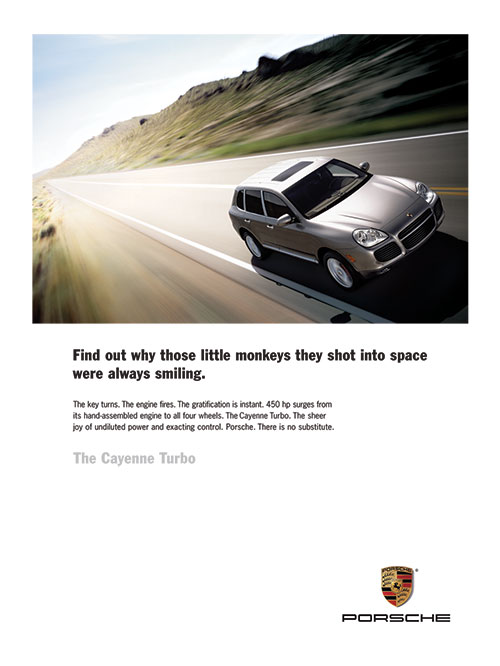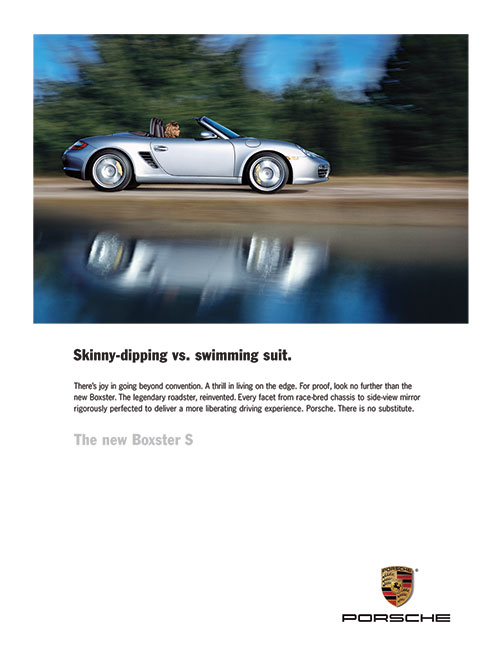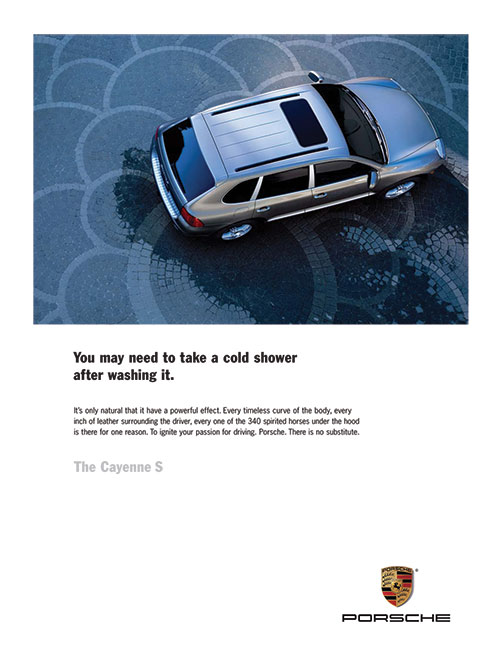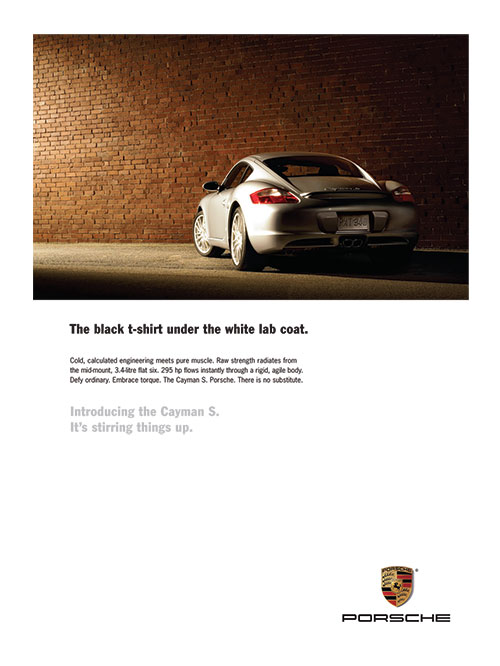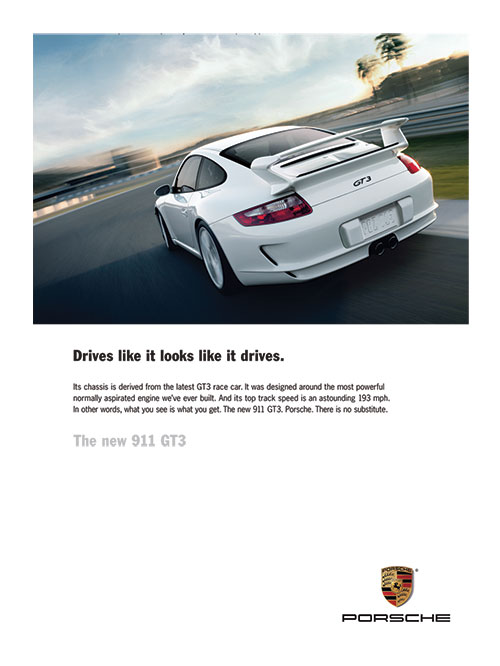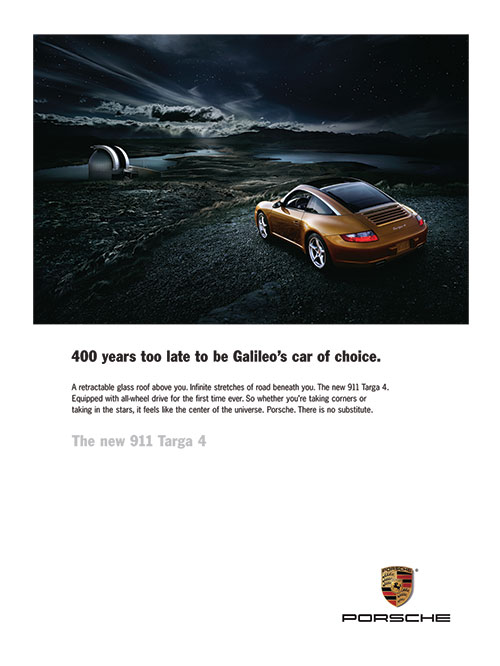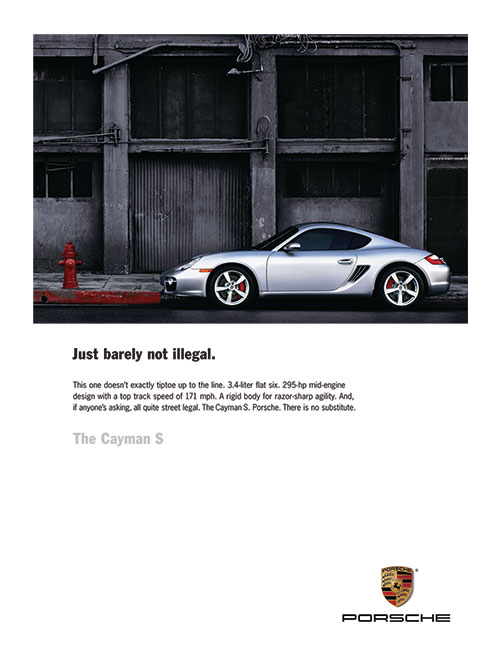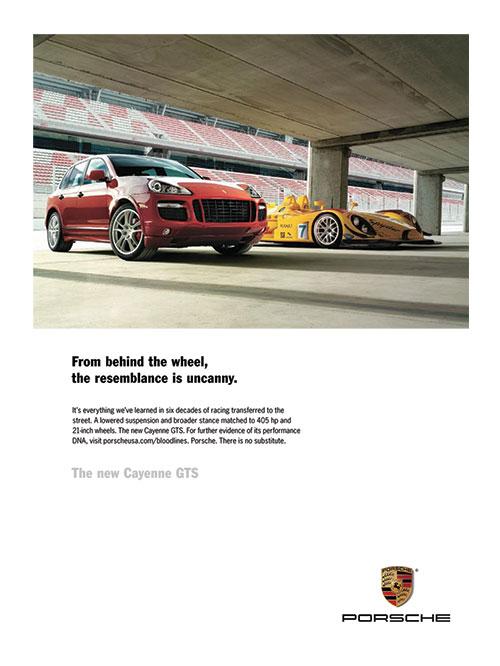 To the surprise of everyone (except perhaps the PAG Board of Directors), Porsche actually surpassed its five-year objective for Canada. Sales continued to grow with the launch of the Boxster in 1997 and the Cayenne in 2002. On a per vehicle basis, Porsche became the most profitable automobile manufacturer in the world.
Due to Coyote's role as contract marketing department, and our ability to draw on international marketing resources when appropriate, Porsche achieved fantastic growth at even higher profitability in Canada than most other Porsche markets.
Over the years, Marketing Wilderness, the Coyote blog, has included the Porsche brand:
THE PORSCHE LANDMARK – May 29, 2017
THINKING OUTSIDE THE GRID – Oct 5, 2010
DENSITY OF THOUGHT – May 15, 2009
Not that we want to promote short-term business thinking…