Warning: We're going to stray into geopolitics here. You can't talk about the Huawei brand in any depth without doing so.
Branding by Marketing
Huawei entered Canada selling low-end mobile devices to mobile service carriers. Starting in 2014, mid and high-end devices arrived, marketed to consumers. Current marketing creative positions Huawei phones as equal to the top brands in technology and design, but the real positioning is lowest price. For roughly comparable models, Huawei phone cost up to 50% less than Samsung, and more compared to iPhone [1].
In target Canadian markets, media presence is pervasive:
Lead name sponsor of NHL Hockey Night In Canada, right down to the rink boards
Outdoor and transit
Newspaper for model introductions
Concert sponsorship/presence through Live Nation
Online display advertising
All major social media, of course, and its influencers
More we aren't even aware of
Based on the branding created by marketing, Huawei is the Canadian consumers' dream—great phones for much less than the current brand leaders.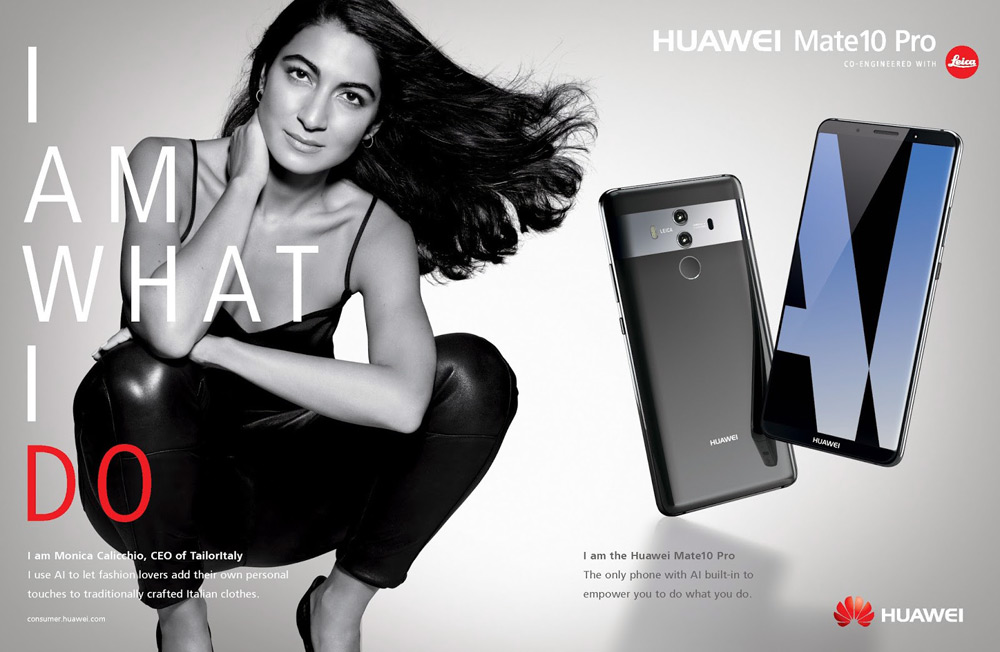 Branding by Company Action
Huawei (the company) is long-accused of being a security risk to its customers, based on real and perceived hardware/software issues, and its close relationship with the Chinese government. State control is denied by both parties. Curiously, China's 'Made in China' industrial policy and Huawei's 'Global Industrial Vision' have the same goal date—2025. Huawei may not be state-owned, but as the key player in China's unique form of state capitalism, it is naïve to think it is not state-controlled [2].
Huawei pays Canadian universities to own and commercialise the IP created by their research partnerships. This, combined with an aggressive technology standard participation strategy, will earn Huawei hundreds of millions of dollars in 5G-related royalty payments in Canada, funded in part by Canadian taxpayers [3]. As noted by Jim Balsillie, co-founder of RIM/BlackBerry, this is not allowed to happen in China, the US and many other developed countries [4]. In this case, the naïveté is on the part of our universities and the Canadian government.
Canada has detained Huawei's CFO, Ms Meng Wanzhou, based on our Treaty of Extradition with the US. She is the daughter of Huawei's founder. The Chinese government reacted swiftly to:
Detain several Canadians in China on serious charges with little or no access or explanation
Change the sentence of a convicted Canadian in China to the death penalty
Stop all purchases of Canadian canola, publicly citing contamination issues
Threaten more of the same, or worse, if Canada excludes Huawei from 5G infrastructure, as other countries, including the US, have done—despite the fact Huawei will get its Canadian royalty payments either way
Despite all protests of coincidence, it is beyond naïve to believe the Chinese government isn't retaliating, in ways that are illegal in Canada (except #4), on Huawei's behalf and/or behest.
The Huawei Brand, All In
Like all brands, the Huawei brand is the sum total of all the consumer (or customer) experience with it. All in, Huawei is not the Canadian consumers' dream it is marketed as. Considering buying the Huawei brand? Read the headline in the ad above carefully. Don't be naïve.
Notes and references:
---
When sold through carriers with plans.
This is our opinion.
Jim Hinton & Anton Malkin, "Huawei will profit even if it's banned in Canada", The Globe and Mail, Feb 19, 2019.
Steven Chase, Sean Silcoff & Robert Fife, "Balsillie calls on Ottawa to reform intellectual property rules", The Globe and Mail, May 28, 2018.